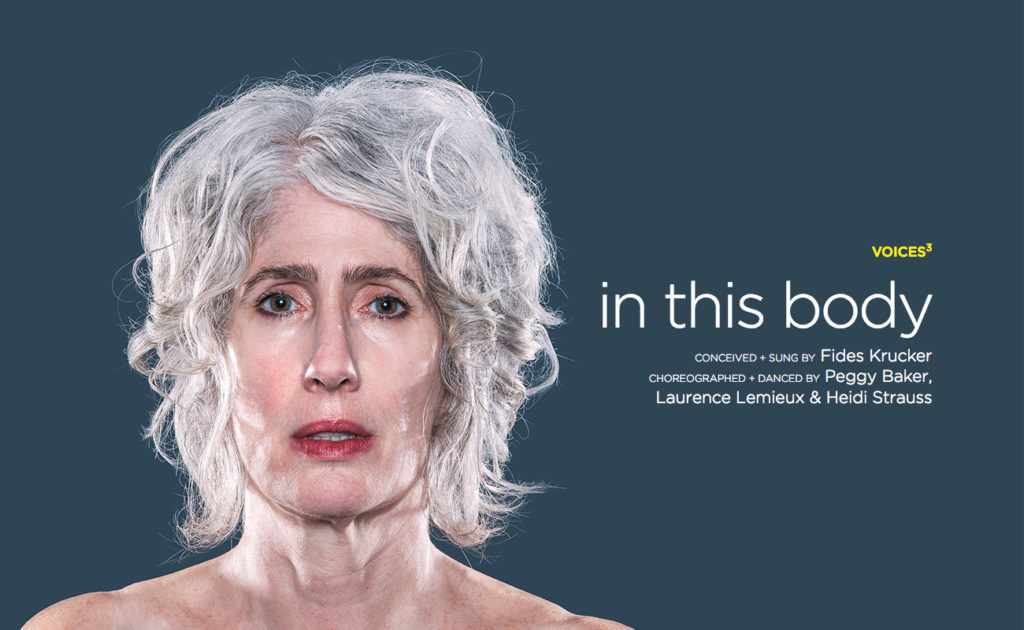 "If I Had My Way" by Shirley Eikhard
Music Arranged & Played by:
Rob Clutton
Tania Gill
Germaine Liu
The wilderness of a woman's heart, voiced through Canadian song and danced to the edge. Fides Krucker – one of Canada's most original vocalists – and her ensemble are joined by three extraordinary dancers: Peggy Baker, Laurence Lemieux and Heidi Strauss. Together, they brave the landscape of our country's great songbook – from Joni Mitchell, Alanis Morissette, and k.d. lang, to Lhasa de Sela, Feist, Hawksley Workman, Serena Ryder, and more. An emotional cartographer's dream.
FINAL REHEARSALS & PREMIERE MARCH 14 – 18, 2018 AT CANADIAN STAGE
Please consider supporting In This Body
through our Online Fundraising Campaign
which will begin late September.

November 17th and 18th
Fides and Heidi, along with the musicians, will perform three pieces from
In This Body
for
HCC PRESENTS: GATHERING
at
St. Paul's Community Centre, Orillia.
November 25th and 26th
Katherine and Fides will offer a fundraising Kundalini Yoga and Voice Workshop at Sheila's farm in Caledon. This is a not-to-be-missed opportunity for profound connection to self and nature, as well as a break from the city!
December 18th – 22nd
Our final week of development. We will also be staging a solstice fundraiser at The Citadel on Parliament St.
February 15th, 2018
Fundraiser at Labour of Love on Carlton Street in Cabagetown.  Stay tuned for details!
---
Our May 28th Fundraiser at Sheila Goldman's farm was a happy event on a beautiful day and raised
,000 for the show's continuing development.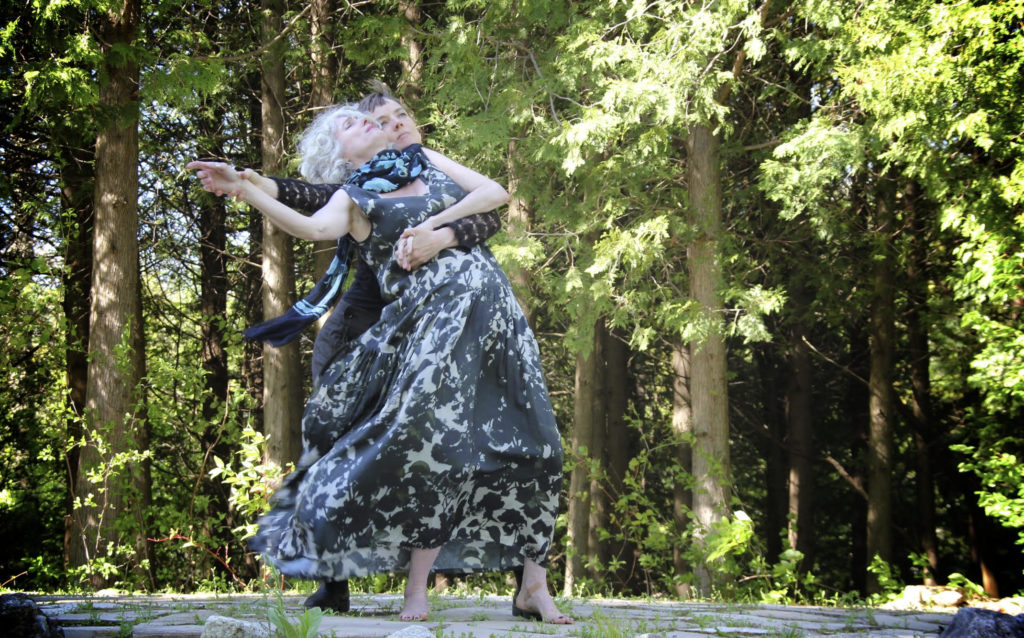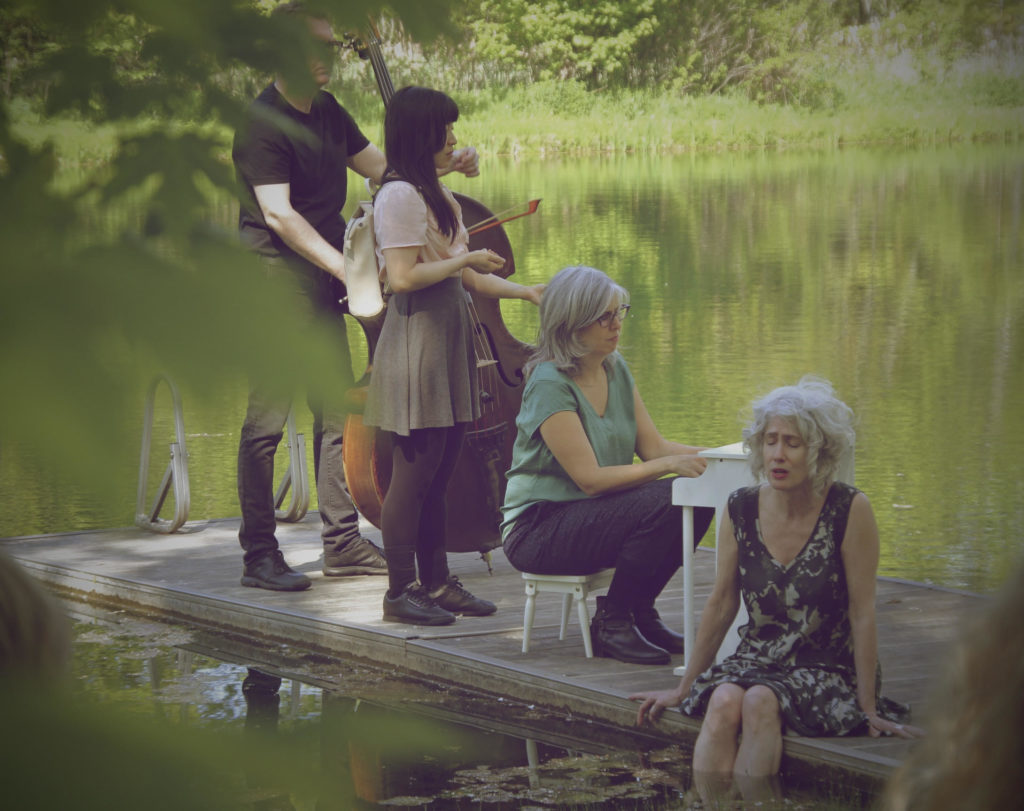 Tania, Rob, Germaine and Fides went into Desert Fish Studios shortly after the May Fundraiser and recorded eleven of the songs with Katherine acting as outside ear. A recording of In This Body will be available late fall. Stay tuned for launch details!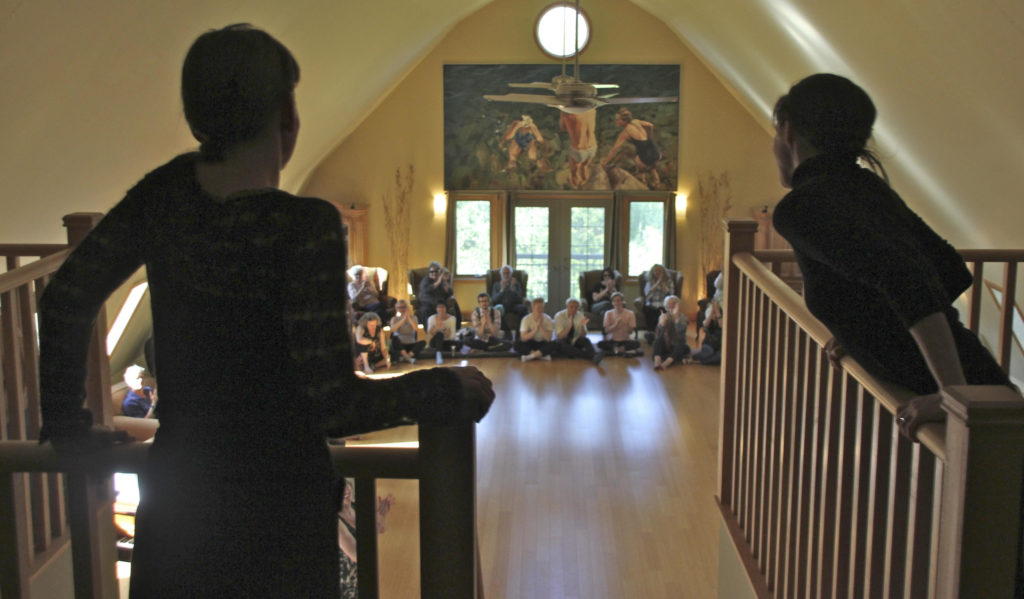 Here are a few comments from our May run-through…
I was struck by the palpable femaleness of the work: how uncommon and powerful it felt; how the depth of embodiment equally challenged and supported me in remaining fully engaged through a work of great intensity; and how, in the immediacy of performance, this very female way of knowing was an entry point into the larger question of how any reality is established, honoured and maintained in relationship.
DAWNE CARLETON
While Fides's sensibility shapes the show, it is truly a magnificent ensemble experience. From the inventive and moving band arrangements to the remarkably personal choreography, the personality and experience of each performer is clear.
ALEX FALLIS
Fides' singing is emotive and transformative. The band is extremely tight and responsive, enveloping the singer's profound and moving journey. Musical choices throughout are emotionally elegant and intriguing. The dialogue with the three dancers is an added artistic layer which augments the songs and deepens the viewers experience. I was overwhelmed by the emotional content of the show which is raw and exposed and opened me into an extremely vulnerable place.
EVE EGOYAN