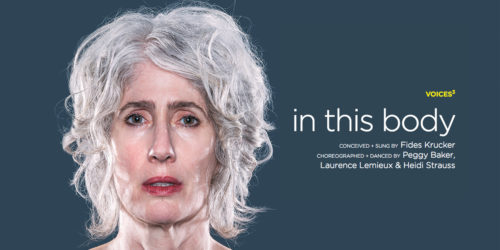 The wilderness of a woman's heart, voiced through Canadian song and danced to the edge. Fides Krucker – one of Canada's most original vocalists – and her ensemble are joined by three extraordinary dancers: Peggy Baker, Laurence Lemieux and Heidi Strauss. Together, they brave the landscape of our country's great songbook – from Joni Mitchell, Alanis Morissette, and k.d. lang, to Lhasa de Sela, Feist, Hawksley Workman, Serena Ryder, and more. An emotional cartographer's dream.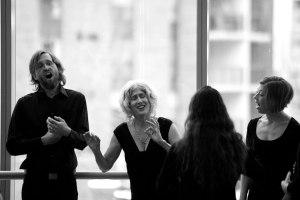 Autumn Studio Offerings
Please join me in my studio to explore your vocal potential and build technique. I teach 'emotionally integrated voice' through 'Slipper Camp' (an organic boot camp for the voice), Group Class, Privates, Song Study and Repertoire Class.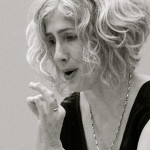 Photo by Makoto Hirata —– I live by the salt water, and look out every day on a rock where seals sunbathe; my distance vision is impressionistic, the bodies lounging where rock meets wave might as well be mermaids….